FOOD SERVICES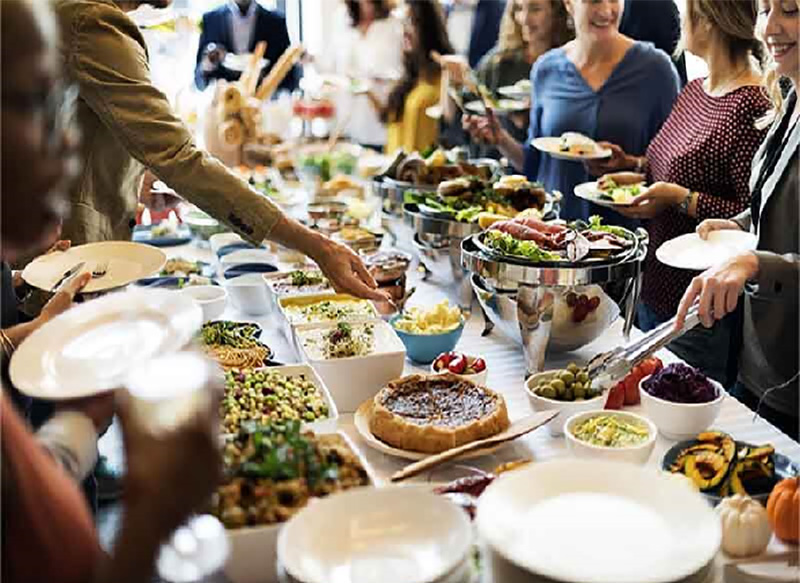 SEVEN HILLS & TOWERS CONFERENCE CENTER
Outside food is prohibited in these event spaces. All food service must be provided by the University food service vendor, Sodexo Catering.  Food service arrangements with Sodexo will be coordinated through the Conference & Event Services team.
ALL OTHER EVENT SPACES
Catering must be provided through an approved licensed vendor (see list below) or through Sodexo Catering. Food Preparation and/or cooking is not permitted in the campus buildings. The appropriate license and paperwork must be provided prior to approval.
GENERAL POLICIES
No food or beverage sales are permitted in the facilities except as specifically permitted by express prior written consent by the Housing, Dining & Conference Services Office.
All catering items must be cleaned up at the end of the event.
All catering providers are responsible for picking up and properly disposing of food items that can cause potential health hazard if left unattended.
Due to health regulations, it is the policy of Sodexo and the State Health Department that excess food items from events cannot be removed from the event site.
Items purchased for pick up should be properly stored prior to the event and removed and disposed of by the host of the event.
APPROVED FOOD VENDORS
For a list of approved vendors, please visit: ucorp.sfsu.edu/food-vendors.
BECOMING AN APPROVED FOOD VENDOR
SF State is always looking for new opportunities to improve our campus. The University Food Vendor Program is managed by the University Corporation.
If you are interested in becoming a retail or service vendor at SF State, please fill out our Retail and Commercial Services Application Form.
No alcoholic beverages of any kind, except beer and/or wine are permitted in the conference facilities. All sponsored and non-sponsored groups requesting to rent or use University facilities and serve beer and/or wine must review SF State's Alcohol Policy and complete an Alcohol Clearance Request form.
All food trucks coming to campus must make a request to the University Corporation (UCorp). UCorp will handle the contract and logistics. UCorp requires two (2) weeks advance notice. They can be contacted at: (415) 338-2246.  
STAFFING SERVICES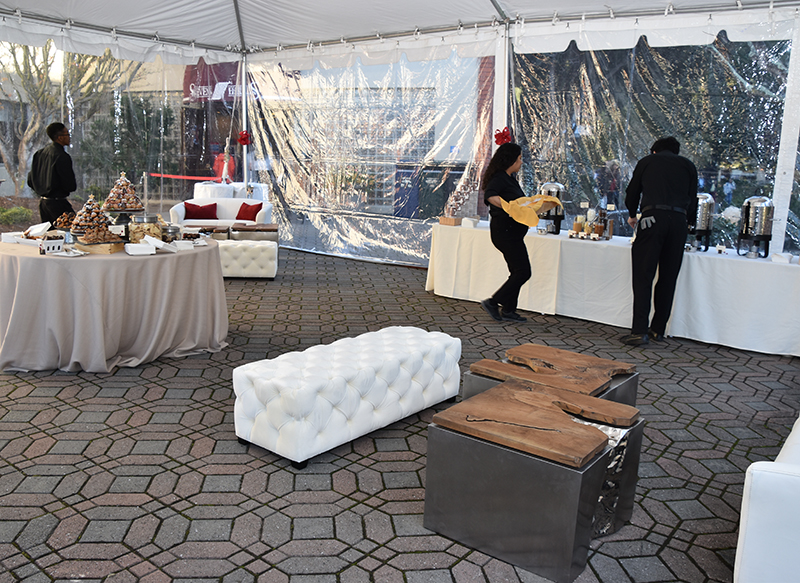 Depending on event needs, one or more audiovisual technicians may be required for the following event spaces:
Seven Hills Conference Center
Towers Conference Center
Student Life Event Center
McKenna Theatre
Little Theatre
Knuth Hall
Please Note:
A four-hour minimum in staffing charges will apply. 
Any audiovisual equipment used in the above event spaces must be provided by the University. Exceptions will only be given for equipment, which cannot be provided by the University.
For large-scale events, security may be required at the discretion of the University Police Department (UPD) at the expense of the client. UPD employs both sworn police officers and unarmed Community Service Officers (CSO). UPD may contract with an outside security firm for large events.
With support from the Parking & Transportation Department, parking enforcement officers are required for events involving controlled access to campus parking lots, including but not limited to bus drop-offs and pick-ups, parking lot closures, and intermittent traffic control.
Please Note: A four-hour minimum in staffing charges will apply.
Custodial services are required before and after all events, at the discretion of the venue manager and/or event services coordinator. For events with meals, custodial services may be required following each meal time. Large-scale events may require additional custodial services during the event to maintain restrooms and trash cans.
Please Note: A four-hour minimum in staffing charges will apply.
EQUIPMENT SERVICES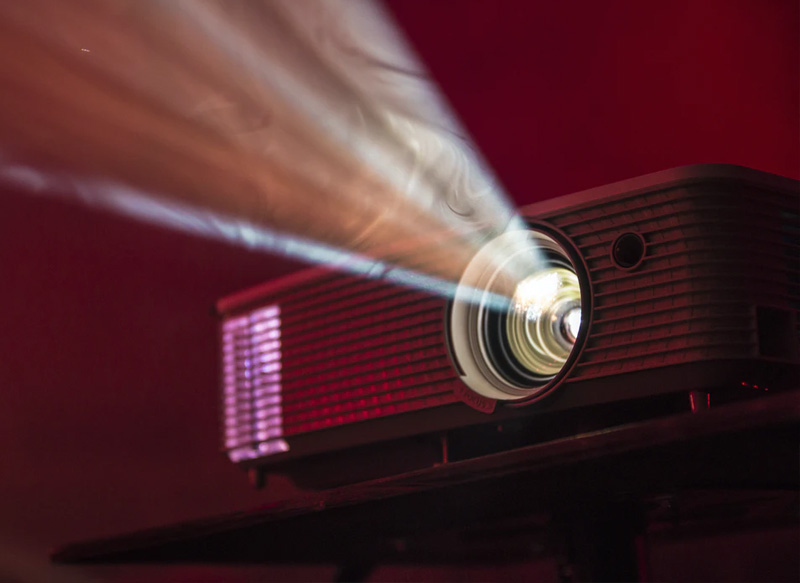 The campus has a variety of audiovisual equipment available for use. Requests for equipment must be made at the same time your reservation is make to ensure availability.
Please Note:
A client may cancel an equipment order or staffing request up to five business days to an event without penalty. Equipment orders or staffing requests cancelled with less than five business days' notice will be charged to the client's account at the regular rate, even if the equipment is not used.   
If the client prefers to use their own AV equipment it must be made available for testing and configuration on site at least 2 weeks before the scheduled event.
Furniture is available to rent for events hosted on campus, subject to availability and rental cost. Delivery and pickup fees may apply.
Any event rental vendors must be an approved vendor through the university's vendor program.  Please let your event coordinator know if you plan to have specialty rentals at your events.
The use of tents or canopies is permissible with prior approval. Client(s) must inform their Event Coordinator as early as possible of their plan to utilize a tent of any kind. 
Approval Requirements:
Unenclosed tents measuring 10 x 10 feet or smaller are approved by Housing, Dining & Conference Services (HDCS).
Enclosed tents or tents larger than 10 x 10 feet require approval by the State Fire Marshal. HDCS Event Coordinators will submit the requisite fire permits on behalf of the client.