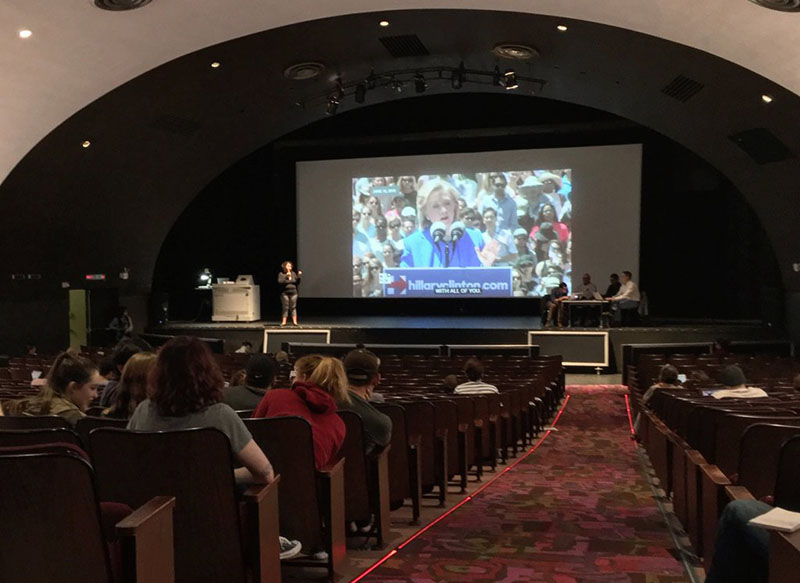 MCKENNA THEATRE
The McKenna Theatre is the campus' largest performance venue. McKenna features a proscenium stage, orchestra pit, fly, sound, lighting, and a film/video projection system. Enclosed lobby with restrooms.
SIZE: 5372 sq. ft.   |    CAPACITY: 705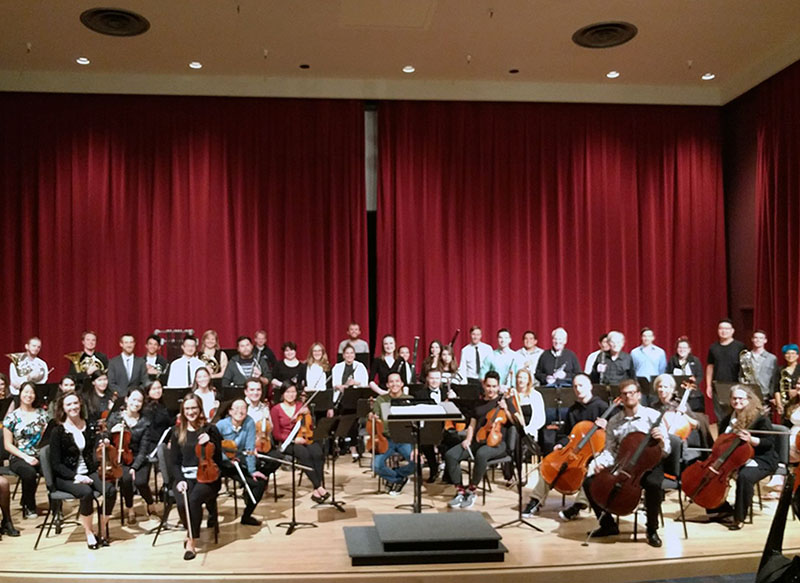 KNUTH HALL
Knuth Hall is a versatile theatre space for a variety of uses.
SIZE: 4216 sq. ft.   |    CAPACITY: 322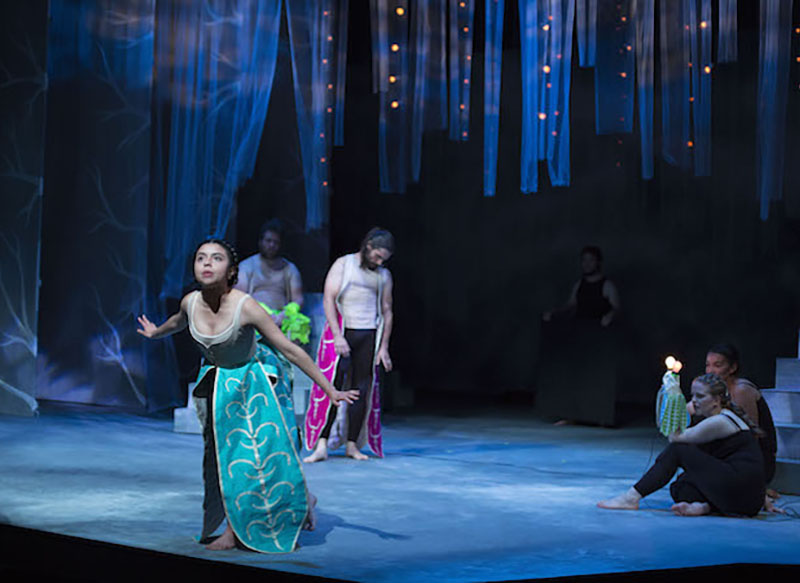 LITTLE THEATRE
As its name suggests, Little Theatre is the smaller of our proscenium theatres. Little Theatre hosts the majority of student shows put on by the Department of Theatre & Dance. Little Theatre features a fly system and film/projection system.
SIZE: 1676 sq. ft.   |   CAPACITY: 218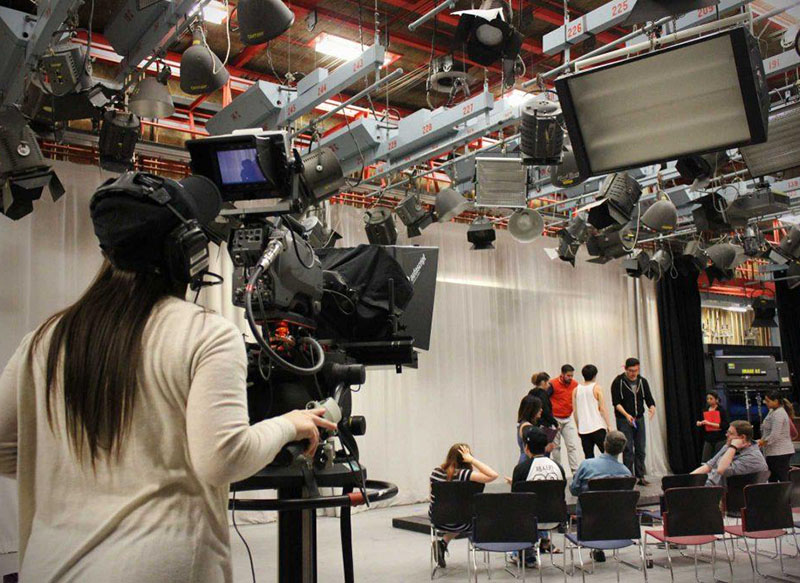 TELEVISION STUDIOS
Located in the Creative Arts building, Studios 1 (CA 128) and 2 (CA 126) are full television studio facilities, complete with a counterweight grid systems, control booths, and multi camera set ups.
STUDIO 1 
SIZE: 4947 sq. ft.   |    CAPACITY: 6
STUDIO 2 
SIZE: 1566 sq. ft.   |    CAPACITY: 24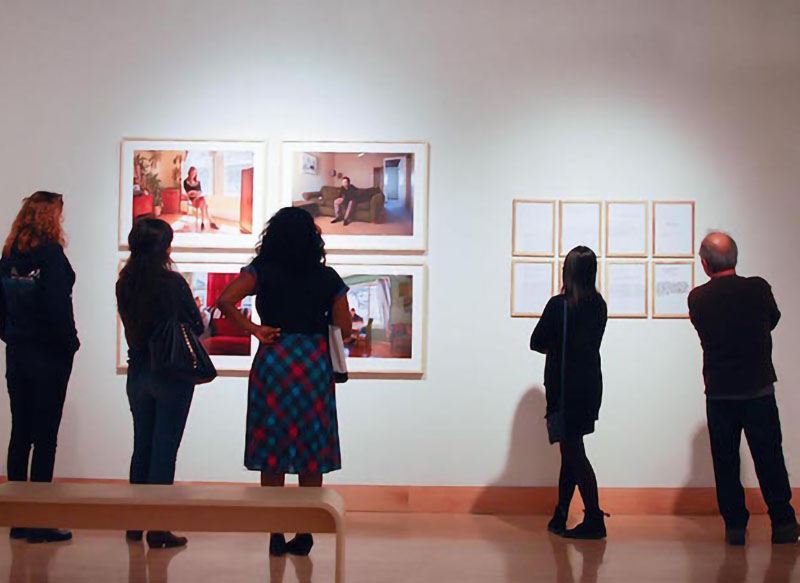 FINE ARTS GALLERY
The Fine Arts Gallery is staffed by Art Department students, working in a professional gallery environment. Regular shows include the Annual Stillwell Student Art Show, Master of Fine Arts Thesis Exhibitions and faculty exhibitions, as well as various topical exhibitions.
SIZE: 2915 sq. ft.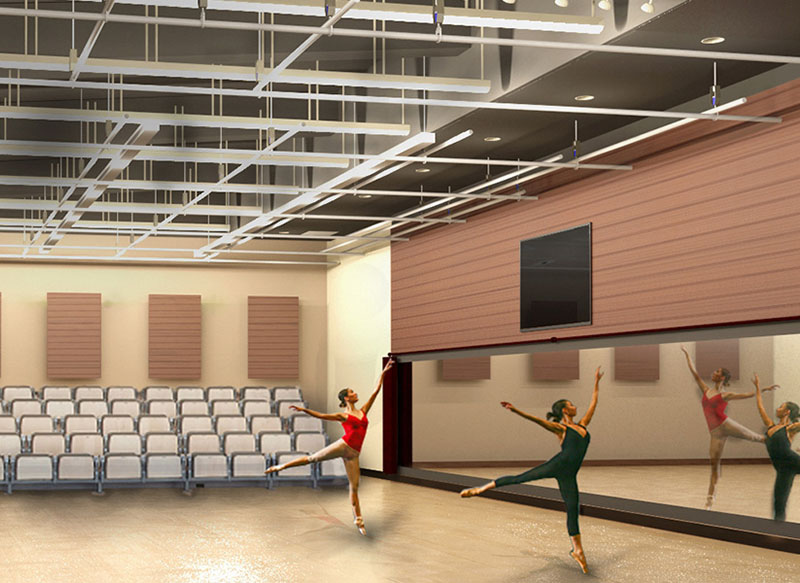 DANCE STUDIOS
Located in the Creative Arts building is a large dance studio featuring hardwood floors and mirrors, and is equipped with house speaker system and optional seating. 
LARGE STUDIO (CA 102) 
SIZE: 2568 sq. ft.
SMALLER STUDIOS (CA 21 and CA 23) 
SIZE: 794 – 801 sq. ft.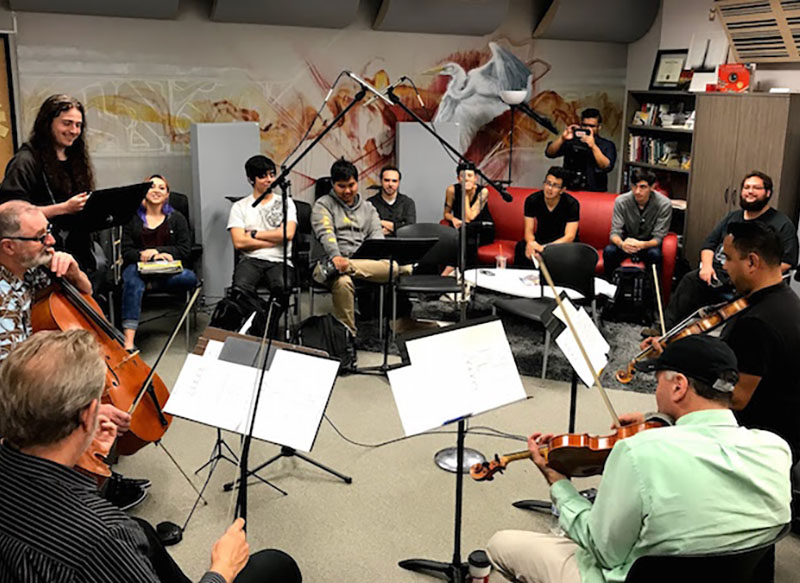 MUSIC ROOMS
Over 15 music rooms all equipped with internal A/V Systems, upright or grand pianos. Rooms primarily used for Choral or Band groups.
SIZE: 320 sq. ft. - 2449 sq. ft.   |   CAPACITY: 2-90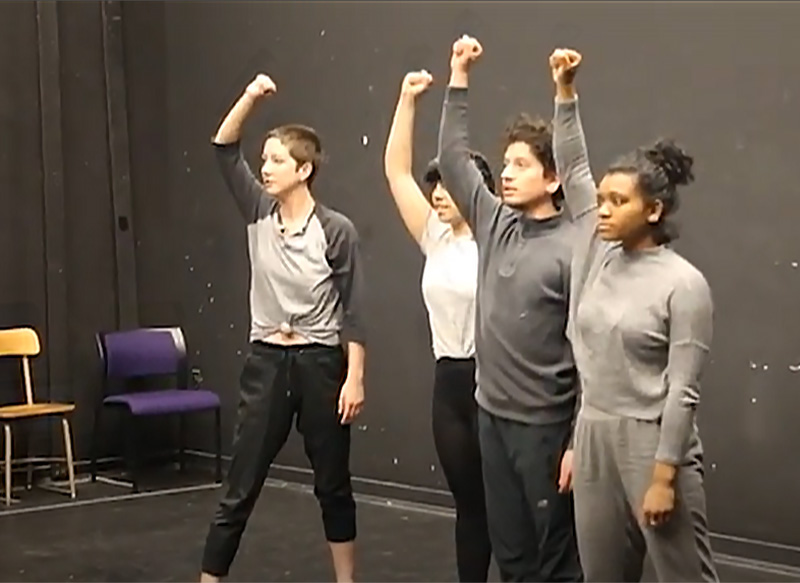 THE LAB
The Lab is a small Black Box performance space. Seating may change dependent on current production needs. 
SIZE: 779 sq. ft.   |   CAPACITY: 55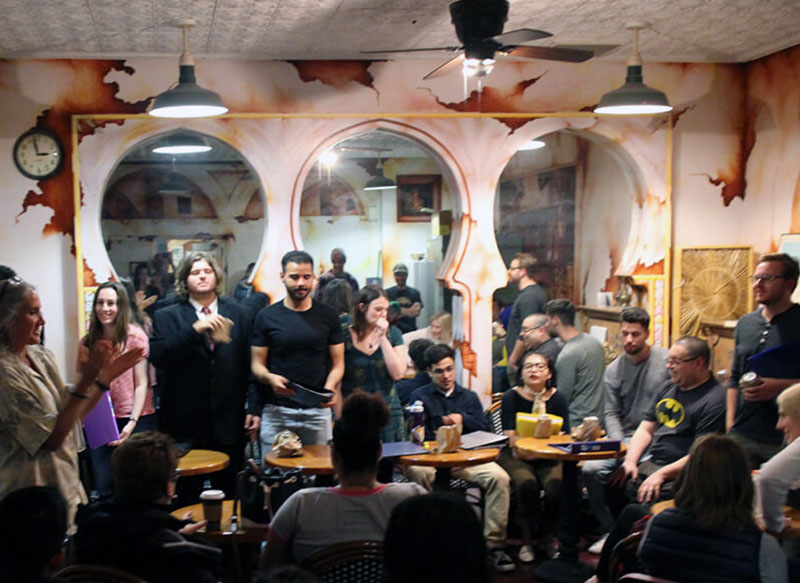 CASABLANCA ROOM
The Casablanca room is a multipurpose student lounge located in the Creative Arts Building.
SIZE: 404 sq. ft.   |   MAX CAPACITY: 50
 
For additional information regarding booking any of the listed performance venues, contact the Technical and Hospitality Director in the Liberal & Creative Arts Department (LCA).