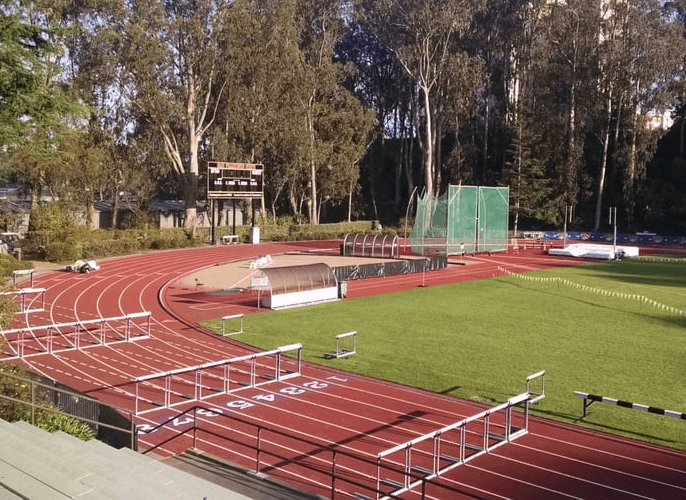 COX STADIUM
Cox Stadium is one of the campus' most beautiful multi-functional areas and is home to the SF Gators soccer and track & field teams. Located on the northern portion of campus behind the Gymnasium building, Cox Stadium features a track, a sand pit, and a beautifully manicured field which can be lined for soccer, football, or track & field. 
TRACK DIMENSIONS: 400 meters (roughly ¼ mile)
FIELD DIMENSIONS:  70 x 115 yards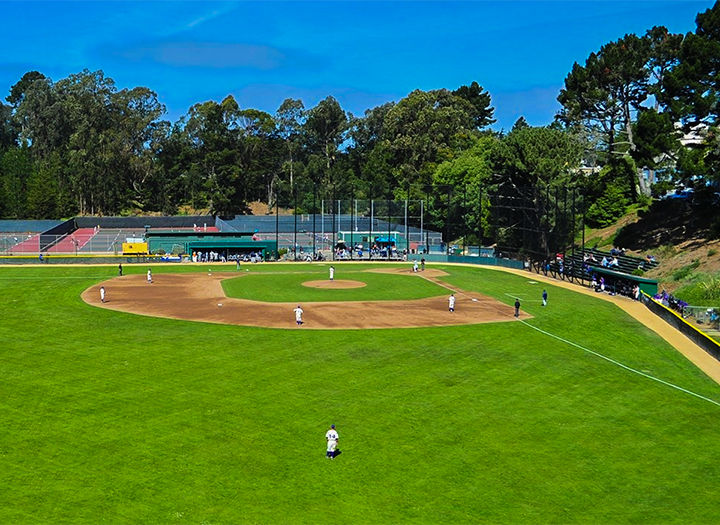 MALONEY FIELD
Inaugurated in 1955, Maloney Field is home to the SF State Gators baseball team and is affectionately known as The Swamp. Located just off of State Drive near the campus parking garage, Maloney Field is a tree-lined facility with a grass field and seating capacity for approximately 1,000 people.
DIMENSIONS: 
355 ft. (left field)   
420 ft. (center field)   
345 ft. (right field)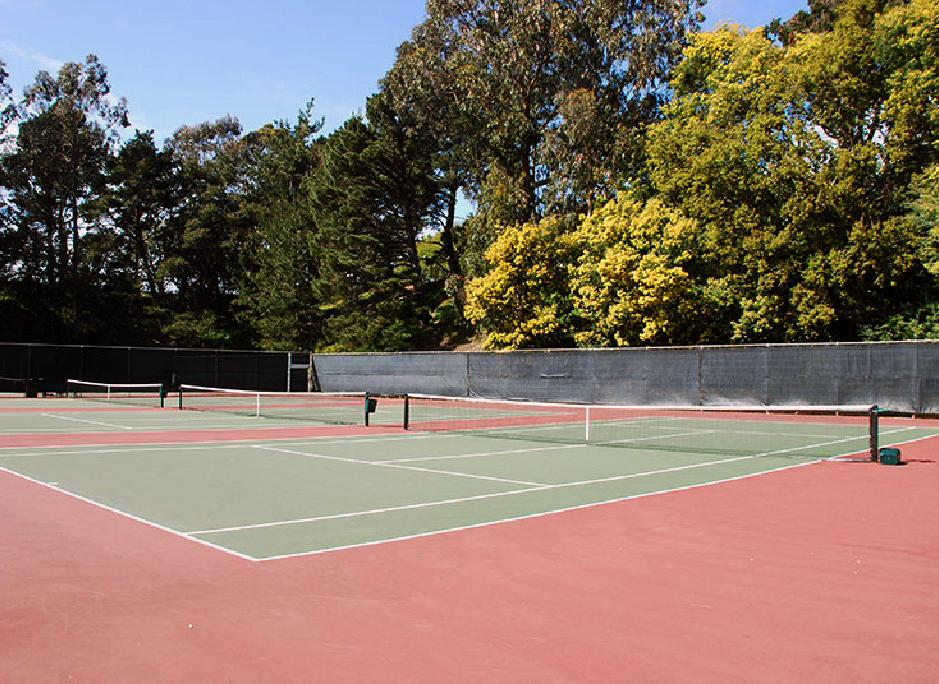 TENNIS COURTS
SF State's tennis courts are located on the western side of campus at the corner of State Drive and Lake Merced Blvd. This is an enclosed, non-lighted facility and is only open for use during daylight hours. There are fourteen courts total set up for combination of both singles and doubles.
Configuration  [PDF]
Guidelines [PDF]
Download Acrobat Reader to view PDF files.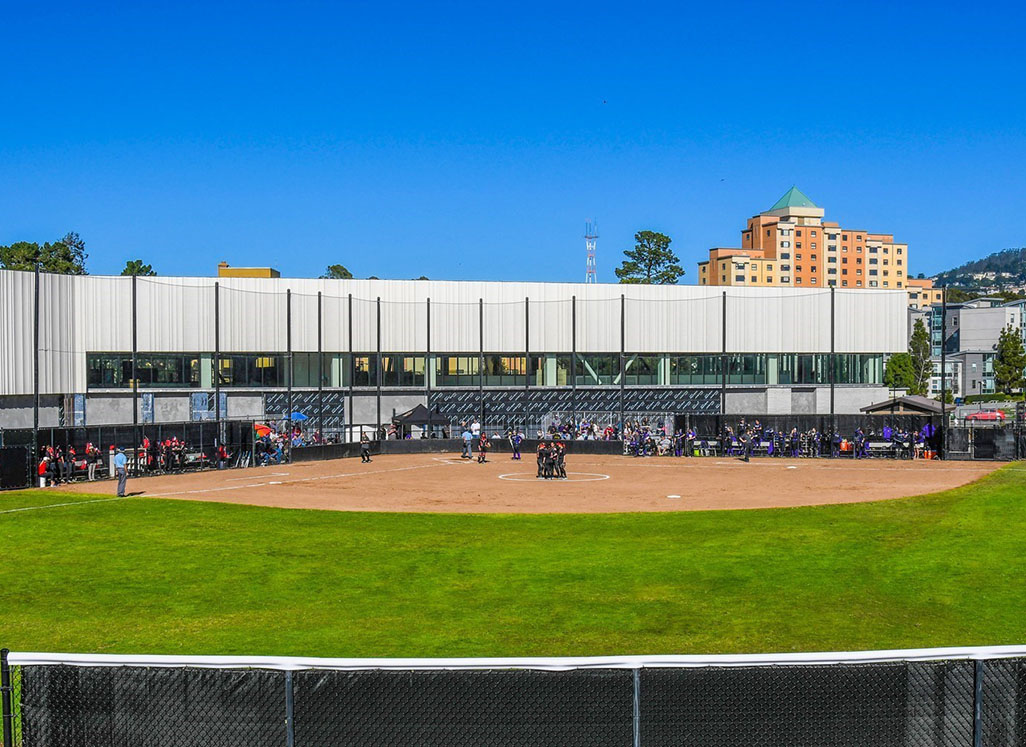 SOFTBALL FIELD
The Softball Field is situated along Font Boulevard behind the Mashouf Wellness Center. It is home to the SF State Gators softball team. Recent upgrades in conjunction with the construction of the Wellness Center, include a new entrance and seating area, new batting cages, covered dugouts, a new scoreboard, a new sound system, and branded backstop padding. 
STANDARD NCAA DIMENSIONS: 
190 ft. (left & right fields)
220 ft. (center field)