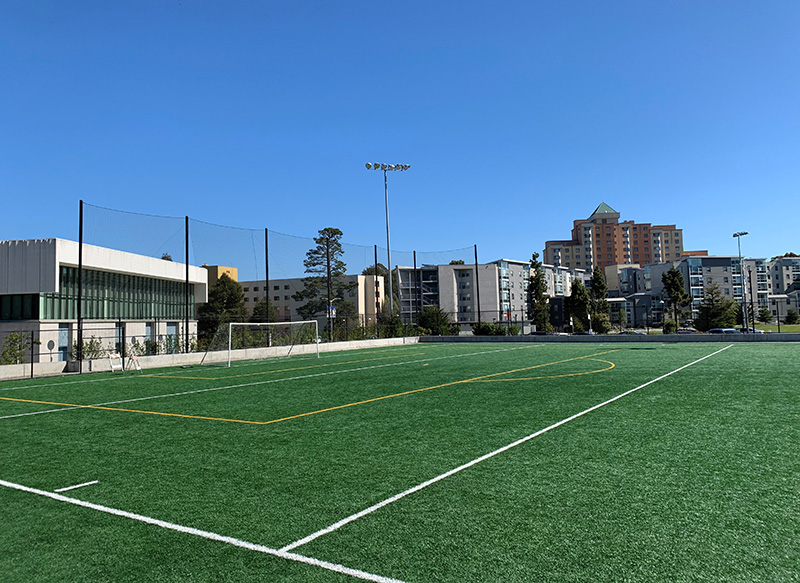 MASHOUF MULTIPURPOSE FIELD
The Mashouf Wellness Center's Multipurpose Recreation Field is an enclosed multifunctional turf field located on Font Boulevard. Easily accessible on the Muni 57 line, this space is ideal for groups with young students. This field is perfect for soccer, flag football, lacrosse, ultimate, and more!
SIZE: 60 x 90 yards (180 x 270 feet)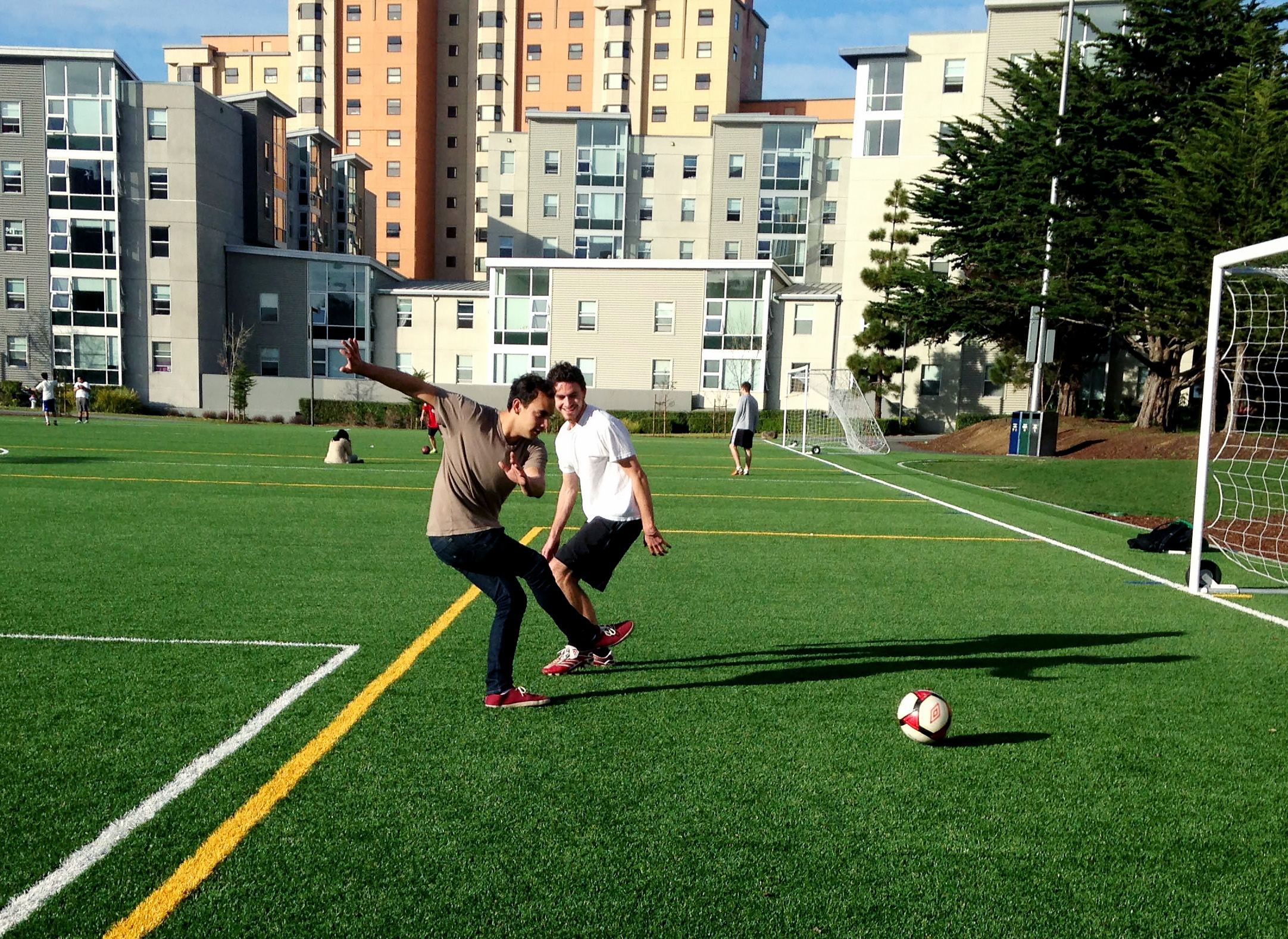 WEST CAMPUS GREEN
The West Campus Green is a multipurpose turf recreation sport field located along Font Boulevard, with easy access on the Muni 57 line. This field is lined for outdoor soccer and flag football, and has lights so activities can take place until 10:00 p.m. The surrounding area includes natural grass areas, picnic tables, and restrooms.
SIZE: 60 x 90 yards (180 x 270 feet)